The famous Port wine is in fact not bottled in Oporto but in the town that sits just opposite of the big city, on the other bank of the Douro river, Vila Nova de Gaia. However, Vila Nova de Gaia still falls within the Porto municipality (there are 20 total municipalities in Portugal; 18 in the mainland, one that covers the whole of the Azores archipelago and another that encompasses the Madeira archipelago).
These are a few pictures from an afternoon visit in March of 2010.

A view of old Porto (Ribeira) from the Vila Nova de Gaia bank of the Douro River.

Signs for the Port wine bottling companies in Vila Nova de Gaia.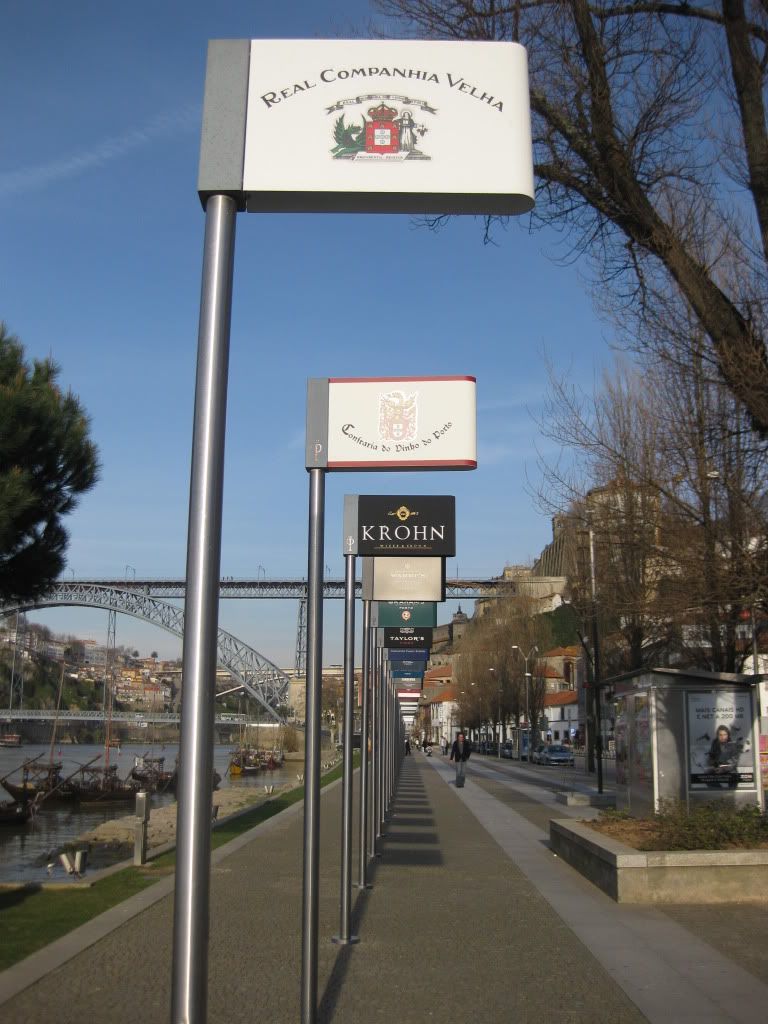 Sandeman, one of the most famous bottlers of Port wine. In the summer, the patio is filled with outdoor seating, umbrellas and, of course, happy tourists and Portuguese enjoying the view and the wine!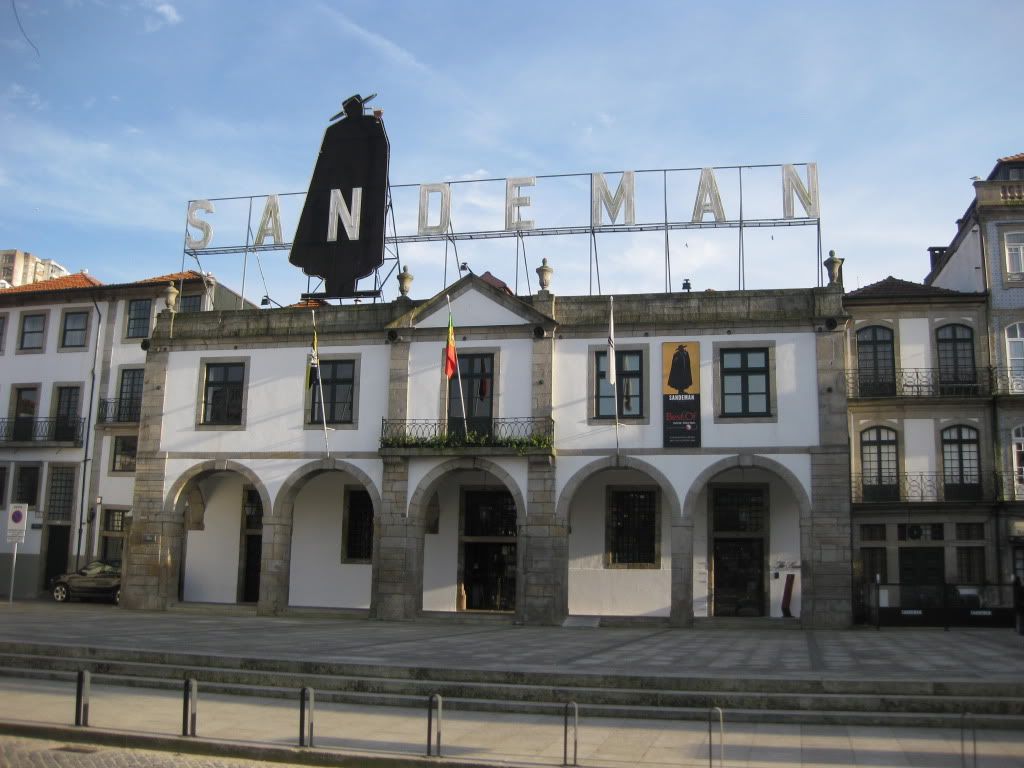 In the back alleys of the Port wine cellars.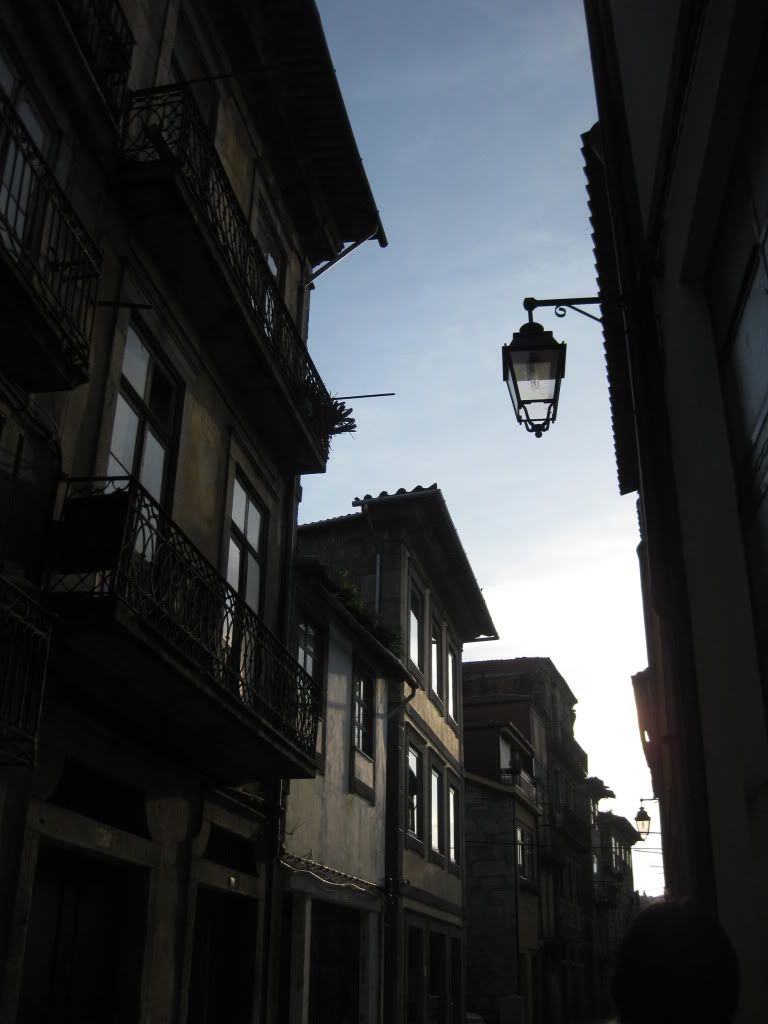 One of Sandeman's facilities.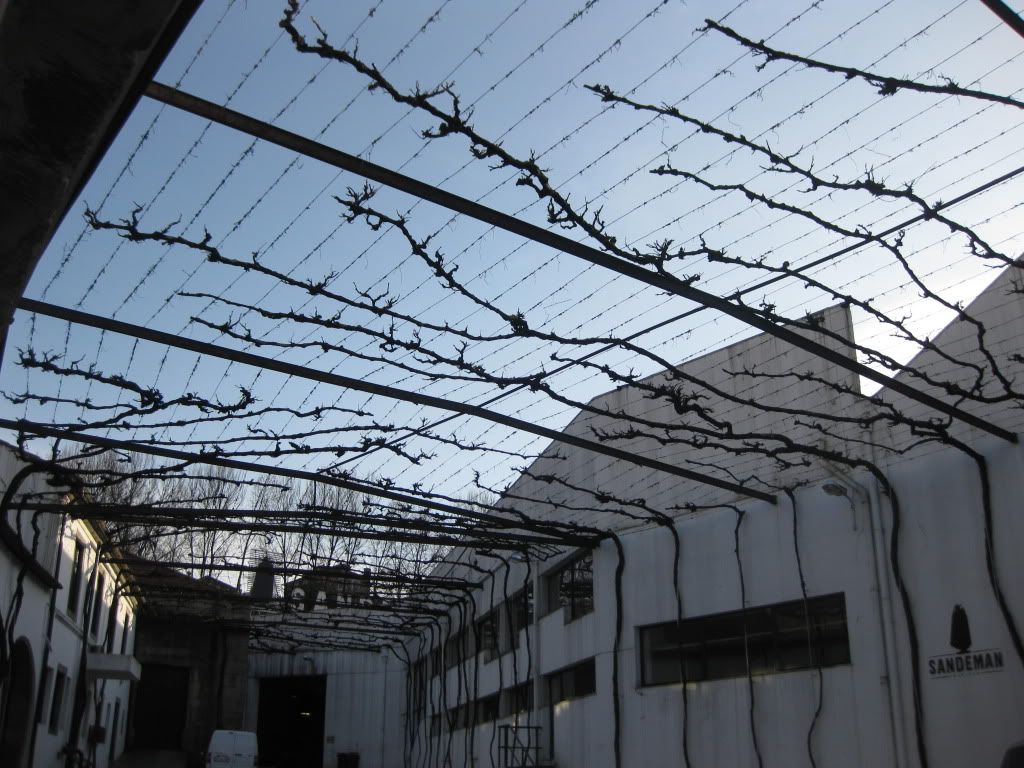 A chuch behind the Port wine cellars, with a typical tile mural.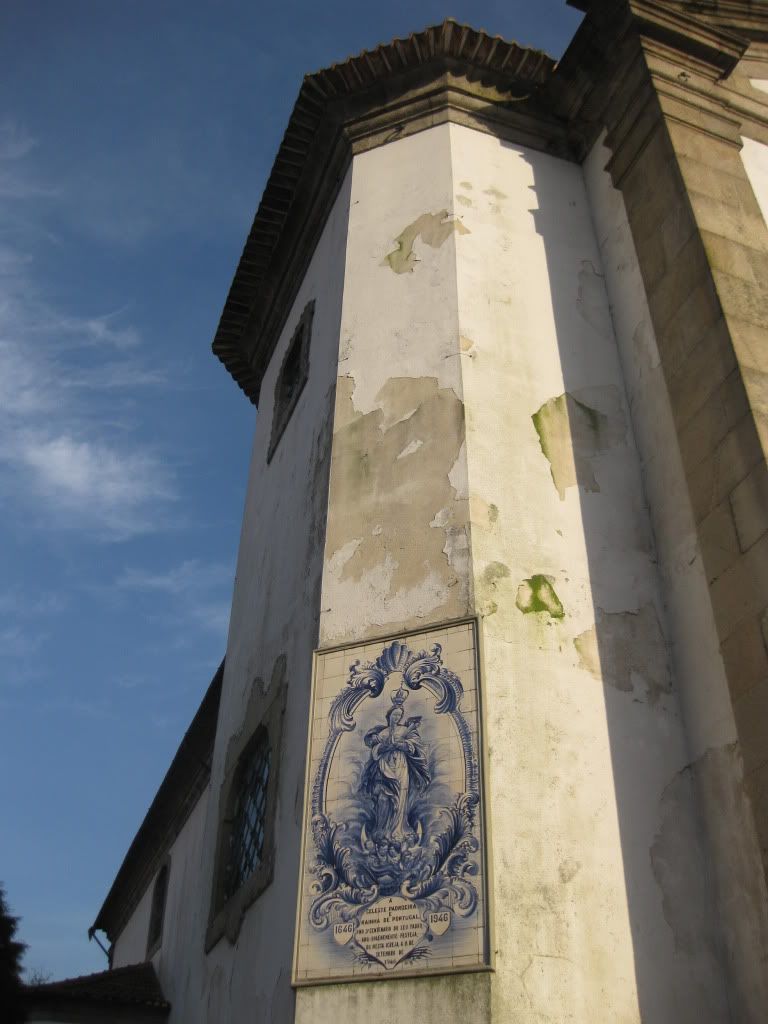 An old convent in Vila Nova de Gaia.